Chiara Benetollo
Visiting Assistant Professor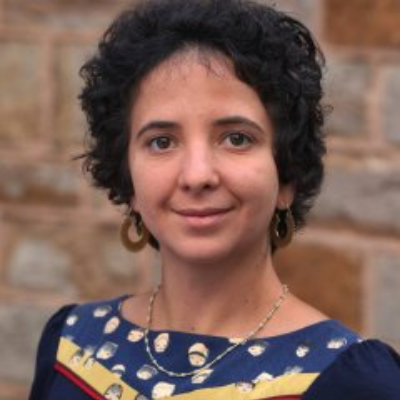 Department/Subdepartment
Education
Ph.D. in Comparative Literature, Princeton University
Diploma di Licenza (single-cycle degree), Scuola Normale Superiore, Pisa
Laurea specialistica (MA), Univeristà di Pisa
Laurea triennale (BA), Università di Pisa
Areas of Focus
Italian Literature (20th century); Translation Studies, Publishing Houses and Book History, History of Medicine, Cultural Cold War, Cultural and Literary Exchanges between Italy and Russia (19th-20th century), Soviet Studies, Magic and Medicine in the Renaissance, Petrarchism in Russia, Anti-tsarist terrorist narratives.
Biography
Pronouns: She/her, lei/tu
Chiara works on cultural and literary exchanges among Italy, France and Russia, investigating the role of publishing houses, political parties and cultural institutions in the production of literature and in its circulation across national borders.
In addition to teaching Italian Language at Bryn Mawr, Chiara is completing her Ph.D. in the Department of Comparative Literature at Princeton University. Her dissertation, Languages of Reproduction: Literature, Politics and Public Health in the Soviet Union and Italy, examines how childbirth and natality were understood and represented in the Soviet Union and Italy after the Second World War and into the late fifties. Complicating traditional Cold-War narratives centered on the opposition between the Western and Soviet blocs, this work investigates how the Soviet government, the Italian Communist Party and the Catholic Church struggled to define their position in relation to and in contrast with one another, while fundamentally sharing the single core value of pronatalism.
While at Princeton, she has also served as the Academic Coordinator for the Prison Teaching Initiative, an organization offering college-level courses in New Jersey's correctional facilities.
Prior to migrating to the United States, Chiara has earned a Master's degree at the Scuola Normale Superiore and the University of Pisa, with a thesis focused on the publishing house Giulio Einaudi Editore and its role in the circulation of Soviet literature in Italy between 1945 and 1978. She has published extensively on the history of this publishing house and on the writers and intellectuals that contributed to its development, especially Italo Calvino and Elio Vittorini, as well as the slavists Renato Poggioli and Angelo Maria Ripellino. Her research interests include the theory and practice of translation, late-19th-century anti-tsarist terrorism in Russia and the history of medicine.
Publications:
"Un Manifesto per Tempi di Crisi: Letteratura e Realtà tra Alì Babà e I Cinque Sensi". Modern Language Notes, vol.143, no.1 (Italian issue), 2019, pp.157-171.
"Ripellino, Einaudi, and Pasternak: The Collection Poesie". Lazar Fleishman (ed.), Novoe o Pasternakakh: materialy pasterankovskoj konferentsii 2015 goda v Stenforde, Moscow 2017, pp. 501-512.
"Fenoglio nei 'Gettoni' Einaudiani: Vicende del Dialogo tra Vittorini e Calvino". Italianistica, vol. 33, no.2, 2014, pp. 185-193.