Christian Zavisca
Associate Director, Digital Media Editor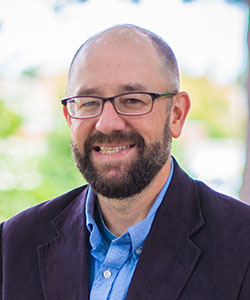 Contact
Location
Gateway Building 302
Department/Subdepartment
Education
B.A. in Communication, Valparaiso University
M.S. in Digital Media, Valparaiso University
Biography
My primary duties include web content strategy, oversight, and production Bryn Mawr College's public website, brynmawr.edu.
I also help to oversee the site's architecture and most of my work has to do in one way or another with user experience. I am currently focused on managing (or helping to manage) a number of major projects that are designed to enhance or improve the experience of visitors to our website.
I provide assistance to our community of site administrators, mostly focusing on content-related matters, and I frequently collaborate with my colleagues in Web Services.
Before moving into the field of higher education communications, I spent almost a decade as a newspaper journalist, working as an editor and reporter at papers in Indiana, Nebraska, Tennessee, and North Carolina. One of my favorite things about what I'm doing now is being able to work closely with so many interesting and accomplished faculty, staff, and students — I learn something new every day (sometimes many new things!).
When I'm not working, I enjoy spending time with my spouse, who is a sociologist, media scholar, and author, and our two Labrador retrievers, Nell and Hillary.
I can be reached at czavisca@brynmawr.edu.