Kanako Okuda
Director of Field Education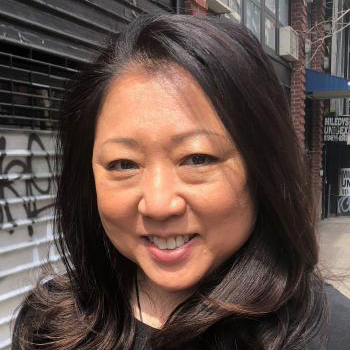 Biography
Dr. Kanako Okuda (pronouns: she/her) is delighted to join the GSSWSR as the Director of Field Education. Dr. Okuda is a social work practitioner, educator, and advocate. She is passionate about the role of field education in mentoring and educating future social workers. Recently, she served as the Director of Field Education and Assistant Professor at George Mason University in Fairfax, Virginia, and previously as the Director of Field Education at Silberman School of Social Work at Hunter College, the City University of New York. Prior to her time at Hunter, Dr. Okuda was an education coordinator, field instructor, and lecturer at Columbia University School of Social Work. Additionally, she has been actively involved in social justice throughout her career by designing and facilitating workshops for students and the community.
Dr. Okuda is passionate about field education and how students make meaning out of their learning through serving. Her work includes resources on students' anxiety in field education (www.fieldanxiety.com) which have been widely adopted by social work programs in North America. In the advocacy sphere, she is one of the original leading members of the Field Education Directors' group of the "Voting is Social Work" campaign to mobilize voter participation nationwide through field education. Her publications include social work students' anxiety, meaning making, spirituality in social work, and medical social work.
Dr. Okuda envisions field education as a hub for innovation and discovery. In 2020, she was selected as a Field Research Scholar by the Transforming Field Education Landscape (TFEL) Project at the University of Calgary, supported by the Social Science and Humanities Research Council of Canada. Dr. Okuda actively seeks to transform students' field learning experiences using simulations. She is also conducting collaborative research with various social work field education programs to improve students' field learning outcomes.
In addition to her scholarly work, Dr. Okuda is a practicing clinical social worker, serving hard-to-reach populations through telemental health services. She began her career in child welfare and later worked as a pediatric oncology social worker, offering psychosocial services to her patients and their families at Morgan Stanley Children's Hospital at Columbia University Medical Center.
Dr. Okuda holds a BSW from Lehman College, an MSSW from Columbia University School of Social Work, and a DSW from Rutgers University School of Social Work.