Vanessa Christman
Assistant Dean of the College for Access and Community Development, The Pensby Center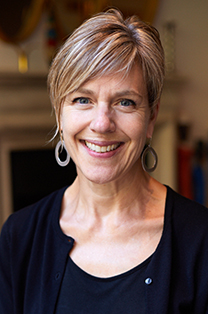 Contact
Location
Student Life & Wellness Bldg 166
Biography
Assistant Dean for Access and Community Development Vanessa Christman is dedicated to improving campus climate and building community at Bryn Mawr. Her most recent work supports the telling of Bryn Mawr's histories through the Perry House Oral History Project, the Pensby Fellowship and the Black at Bryn Mawr program. 
An advocate for college access and post-graduate opportunities, Vanessa serves as Posse Liaison and Administrative Coordinator of the Mellon Mays Undergraduate Fellowship. She also convenes the steering committee for Bryn Mawr's First Generation/Low Income (FGLI) program.
During her time at Bryn Mawr, Vanessa has been a leader of the Tri-College Identity, Equity and Social Justice Institute, a participant in the Social Justice Partnership Program (SJPP) and an adviser to StoryCORE. She has worked with the Community Diversity Assistants and the Alliance of Multicultural Organizations. For several years she co-facilitated the Leadership Empowerment and Advancement Program (LEAP) and was a THRIVE facilitator.
Prior to her work at Bryn Mawr, Vanessa's career in education included several teaching positions— at a private girls' school, a community college, and a public university. She also worked in theatre and film, where she first realized the power of storytelling in connecting people and creating social change.
She is a Phi Beta Kappa graduate of Franklin and Marshall College and received her graduate degree from Brooklyn College of the City University of New York. She has served on the boards of First Person Arts, F&M's Alumni Association and Whittier College's President's Executive Advisors Group.