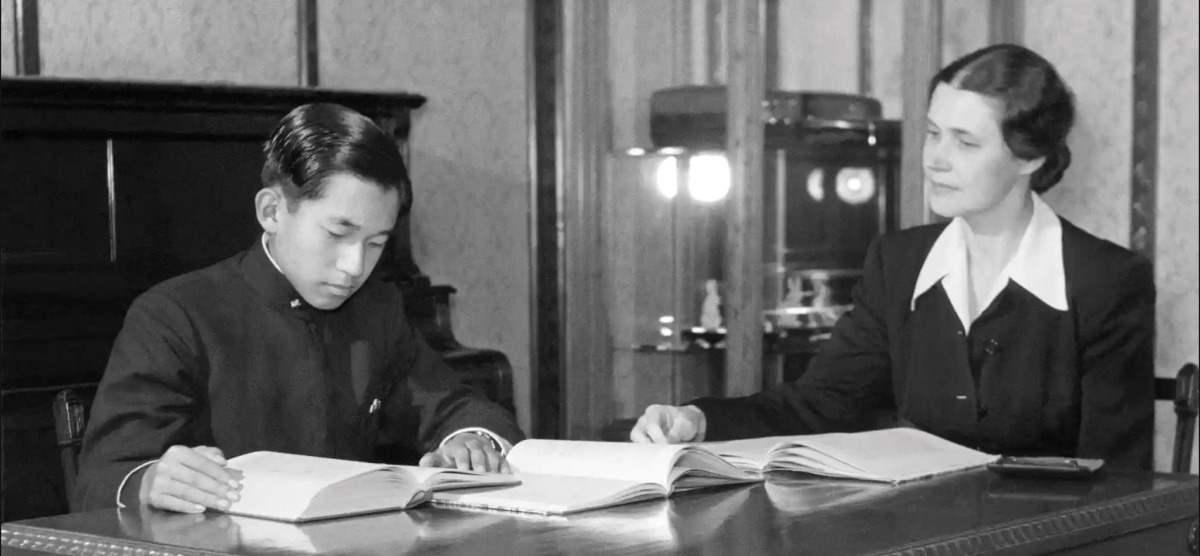 The Emperor and the Mawrter
American librarian, author, and Quaker tutored heir to Chrysanthemum Throne.
"It's a fairy story that a quiet Philadelphia Quaker should have been picked up and carried halfway across the world and dropped in the middle of the oldest and most mysterious court in the world."
So wrote Elizabeth Gray Vining '23 of her time as tutor to Crown Prince Akihito, the heir to the Chrysanthemum Throne.
It was the autumn of 1946, a year after the end of World War II, and Gen. Douglas MacArthur was in charge. As Supreme Commander of the Allied Powers, he overruled those who would have tried Emperor Hirohito for war crimes and, instead, saw  him as key to democratizing Japan. So Hirohito stayed—although stripped of his divine status—and his son, Akihito, was to receive a Western education.
The emperor wanted "an American schoolmarm," "a Christian, but not a fanatic," for the crown prince and future emperor.
Enter Vining, a librarian, Newbery award-winning children's book author, and Quaker convert. Recruited through the American Friends Service Committee, which was active in Asia, she was on her way to a writer's colony and almost turned the posting down.
But in October 1946, she sailed for Japan and, on her arrival, set about teaching the 12-year-old. "I was told," she later explained, "We want you to open windows to a foreign way of life for our crown prince."
She tutored him privately and at Gakushūn, the school reserved for Japanese nobility. But she felt that he needed to learn how to have fun and so welcomed him into her own home, where he met—and played with—American children. She also gave her students English names in class (Akihito was Jimmy) and taught them about Abraham Lincoln and Mahatma Gandhi.
In 1950, Vining  was awarded the Order of the Sacred Treasure, third class, for her work with the Imperial Family and, after returning home, stayed in touch with Akihito. She would be the only foreign guest to attend his 1959 wedding to Michiko Shōda, a commoner he had met on the tennis court. Over the years, Vining and Akihito exchanged birthday and Christmas greetings and, in 1987, reunited during his state visit to the U.S.
And every year, the Japanese ambassador arrived at her door, flowers in hand, to convey birthday wishes from her former pupil.