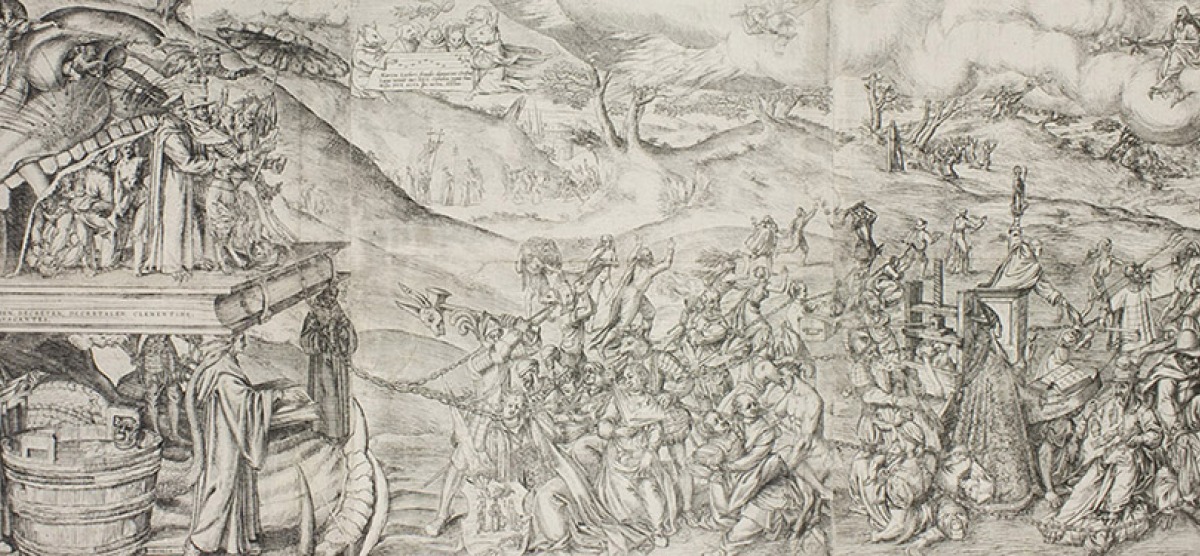 Exhibitionism: The Grand Tour
Every year, the Bryn Mawr College Libraries host culture-spanning exhibitions.
This year, works from Bryn Mawr's Art and Artifact Collections have traveled to a number of institutions at home and abroad. Works that went out on loan are Joris Hoefnagel's "An Allegory of the Spanish Tyranny" for an exhibition of Renaissance etching at The Metropolitan Museum of Art, opening fall 2019. Romare Bearden's "Madonna and Child" for the traveling exhibition Romare Bearden: Abstraction, organized by SUNY Purchase's Neuberger Museum of Art and the American Federation of Arts. The exhibition ran at the Neuberger from Sept. 10 to Dec. 22, 2018, and is currently on tour. Two Mary Cassatt prints, "In the Omnibus" or "The Tramway" and "The Letter" for the Philbrook Museum of Art's Innovative Impressions, which ran in Tulsa, Oklahoma, from June 10 to Sept. 9, 2018. John Singer Sargent's "Miss M. Carey Thomas" for John Singer Sargent at Stockholm's Nationalmuseum. Scandinavia's first exhibition to feature the artist, it marked the museum's grand re-opening in Oct. 2018 and ran through Jan. 13, 2019.