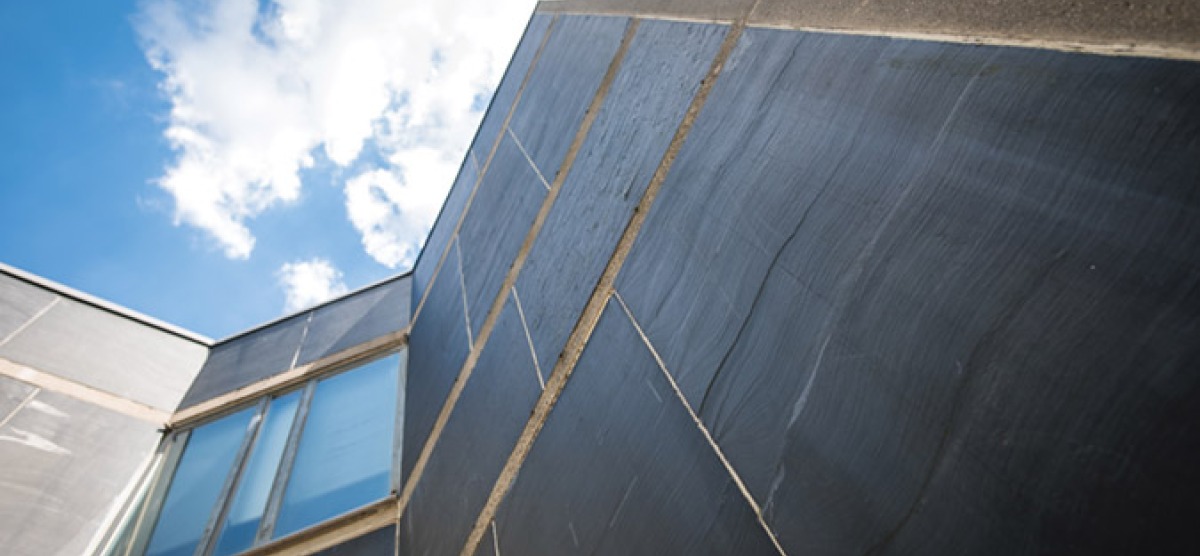 Justine Stiftel '20 interrogates the dorm that architects love—and Mawrters debate.
Inspired by Comlongon Castle in Scotland, the Louis Kahn/Anne Tyng building reflects an aesthetic that treated buildings not as places that people animate but more as sculptures they admire. In time for the 60th anniversary of the Erdman groundbreaking, Justine Stiftel '20 interrogates the dorm that architects love—and Mawrters debate.
---
Who was Anne Tyng?
The person most responsible for Erdman's design, Tyng collaborated with Louis Kahn, considered one of the foremost architects in the U.S. Despite a complicated relationship, they worked together for almost 30 years.
Why did Bryn Mawr want this building?
In 1959, as Katherine McBride entered her 17th year as president, she wanted to leave her mark on the campus in the form of a much-needed library and dorm. She wanted a departure from the Gothic style championed by M. Carey Thomas in an appeal to elites. The result? Two Brutalist buildings: Erdman and Canaday. Why Brutalism? The term comes from the French for raw concrete (béton brut) but, for many, connotated brutality. Popular for institutions in the 1960s, the Brutalist style was meant for the people. Blending modesty with grandeur, it was, at heart, unpretentious and egalitarian.
What about the traditional Bryn Mawr aesthetic?
Efforts were made to help Erdman "fit in" on campus. Mimicking the other dorms, it has "gray rubble walls with white limestone trim," as art historian Michael J. Lewis explains. Plus, every room has a window seat. And, most important, it contains many subtle similarities to Scottish castles.
What are the similarities to castles?
They include a grand central space surrounded by smaller, personal ones; the turrets on the roof and large vertical windows; the use of local materials (the exterior is clad in Pennsylvania slate); and the use of one material for the exterior and flooring and another for the interior walls.