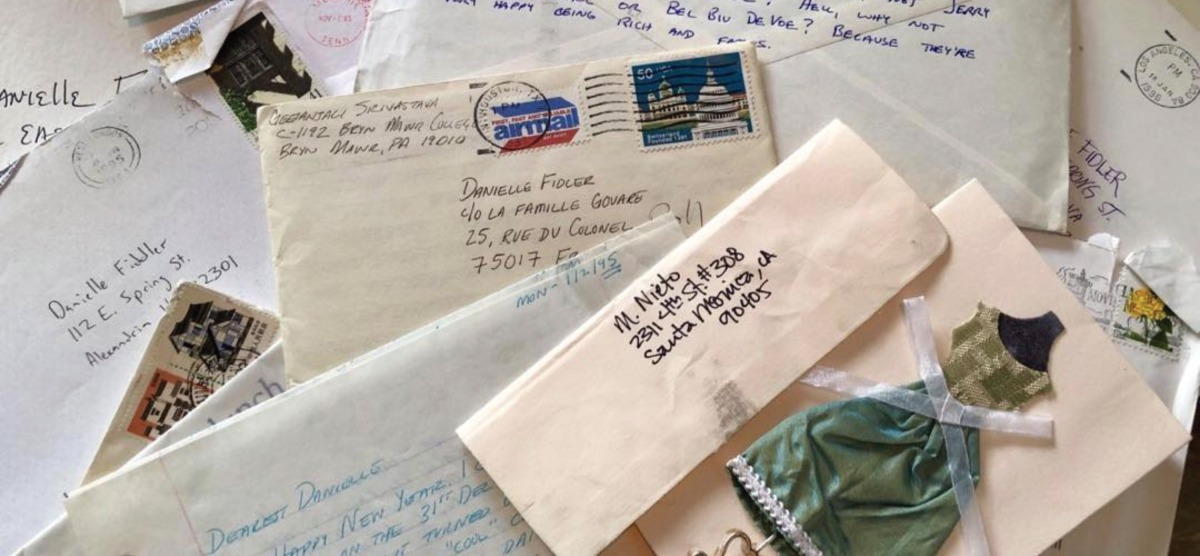 Exploring material cultures and the life of things.
"I don't keep things. I'm not that sentimental," says Cynthia Pushaw Reeves '80, who still has the hand-carved Welsh lovespoon she bought for her betrothed during her junior year abroad 40 years ago.
"I was studying at the London School of Economics, and Doug (HC '78) was at Stanford Law School," she recalls. "A friend and I hitchhiked up to northern Wales—specifically to see Betws-y-Coed, Haverford, and Bryn Mawr, all those Welsh towns—and I found it in a shop there. It's rough-hewn; I didn't have a lot of money. It reminds me of how we maintained our long-distance relationship for two years and of the distance we've traveled since then. Now we've come full circle: Last year, our daughter Liz was in Wales, and—not knowing the story—she bought us each a Welsh lovespoon made by Paul Curtis, real works of art."
As Reeves discovered while sorting through her mother's belongings after her death, much of the meaning in an object is lost when the person who owned or used it is gone. But by telling the story prompted by her daughter's gift, she preserves her lovespoon's significance for posterity. "Apparently, I'd never told Liz that I hitchhiked," she laughs.
In the 1,000 hours I spent as a volunteer technician at the Independence National Historical Park Archeology Laboratory in Philadelphia, I learned how artifacts constitute and correct the stories we tell about who we are and how we live. Throughout the spring, I visited Bryn Mawr clubs from D.C. to Boston to Chicago and gathered alumnae/i stories of treasured objects that reveal how we construct identity through material culture—and how emotion guides what we keep and what we leave behind.
For Claire Robinson Jacobus '54, a blue enamel butterfly pin conjures a memorable time and place: "Bohemian enough" Greenwich Village in the 1950s, when she shared an apartment with Sheila Atkinson Fisher '53 and worked for The New Yorker founding editor Katharine Sergeant White, Class of 1914. White edited Vladimir Nabokov, a lepidopterologist who came into the office one day with a chamois bag. "He took two butterfly pins out and gave them to Katharine, saying, 'And if you'd like that nice Miss Robinson to have one, by all means give it to her,'" Jacobus recalls. "So I actually have something that's been in the hands of Vladimir Nabokov and Katharine White."
Susan Messina '86 captured an epoch in feminism by framing her poster for the Seven Sisters Conference at Bryn Mawr, which she co-chaired with Jennifer LeSar '86 and Andrea Fascetti '87, "Voices Within Feminism: Diversity Within Our Communities."
Messina reflects, "The topics we included in the agenda were intersectional. We were trying not to center whiteness before that was part of the national conversation. Also, it felt transgressive to put the word 'Lesbianism' on a printed poster, which is an eye roll now! So much has changed in 33 years. In the mid-1980s, the word 'lesbian' was not a word used lightly by most. Using it made the point that we weren't gay—but there weren't yet other words to add to it: LGBTQ or transgender or queer or gender binary. I came out during this time, falling in love with a classmate, my first serious lesbian relationship. The poster's meaning is all tied up in that."
Like the brass name plates some of us mounted in our dorm rooms, the Mawrtifacts we saved or salvaged from our College years mark our presence and our progress.
Danielle Fidler '93 keeps letters from her close friends, including Geetanjali Srivastava '93, Marina Nieto '93, Tom Roberts (HC '93), and Alicia Walker '94. "Writing letters is a lost art," Fidler says. "When I got a letter, I knew who wrote it just by the handwriting on the envelope. You meet at 18, and by this point you've known each other for more than the lifetime you lived when you first met. I have letters from Geetu and Marina that go back years—testament to how much we have invested in each other. Reading them takes me back to a time on campus when we were thinking about the meaning of life. These artifacts reconnect me to them—and to myself. I'm so grateful to be reminded of  who I was and how much I've changed and what is important as I go forward."
---
Find more stories in Elizabeth Mosier's Instagram collection, instagram.com/explore/tags/mawrtifacts. Her book, Excavating Memory: Archaeology and Home (New Rivers Press, 2019) uses archaeology as a framework to explore personal material and the role that artifacts play in historical memory.