BIPOC entrepreneurship gets a boost with its own directory.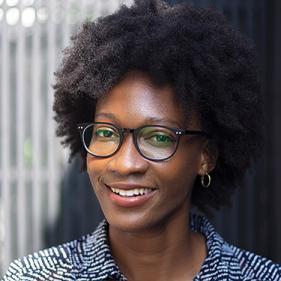 Whether it's managing a family business or starting your own company, entrepreneurship is on the rise, especially for BIPOC women. Minority and women owned businesses, however, are often under-resourced and lack available mentorship and peer support. Leveraging Mawrter Connect, a digital networking tool, Tapestry is partnering with the Career & Civic Engagement Center to build up the business directory to serve as a hub for BIPOC alumnae/i who own their own businesses.
The goal is to increase awareness and elevate BIPOC entrepreneurship in the Bryn Mawr community, giving business owners a dedicated space to connect with peers and gain potential alumnae/i support. The first phase of this project will be to build the community and encourage entrepreneurs to share information about their business and how they got started.
Tapestry and the Career & Civic Engagement Center will facilitate group and individual engagement and support through direct messaging and questions posed on discussion boards to help inspire the next generation of entrepreneurs. The two BIPOC alumnae/i featured below joined Mawrter Connect, and helped us kick-start this conversation.
---
Akua Nyame-Mensah '10 launched A.N.M & Company in 2018. Her coaching and consulting practice helps CEOs, founders, and professionals address the feeling of being overwhelmed so that they can show up as the inspiring leaders their business (and team) needs. Akua is an International Coach Federation certified executive and leadership coach, recognized facilitator, and virtual speaker.
The Flip Side was established in 2017 by founder, Annafi Wahed '12. Her media company is on a mission to help bridge the gap between liberals and conservatives. The Flip Side offers a one-stop shop for smart, concise summaries of political analysis from both conservative and liberal media. The company's goal is to become a news source for liberals, moderates, independents, conservatives, and even the apolitical.