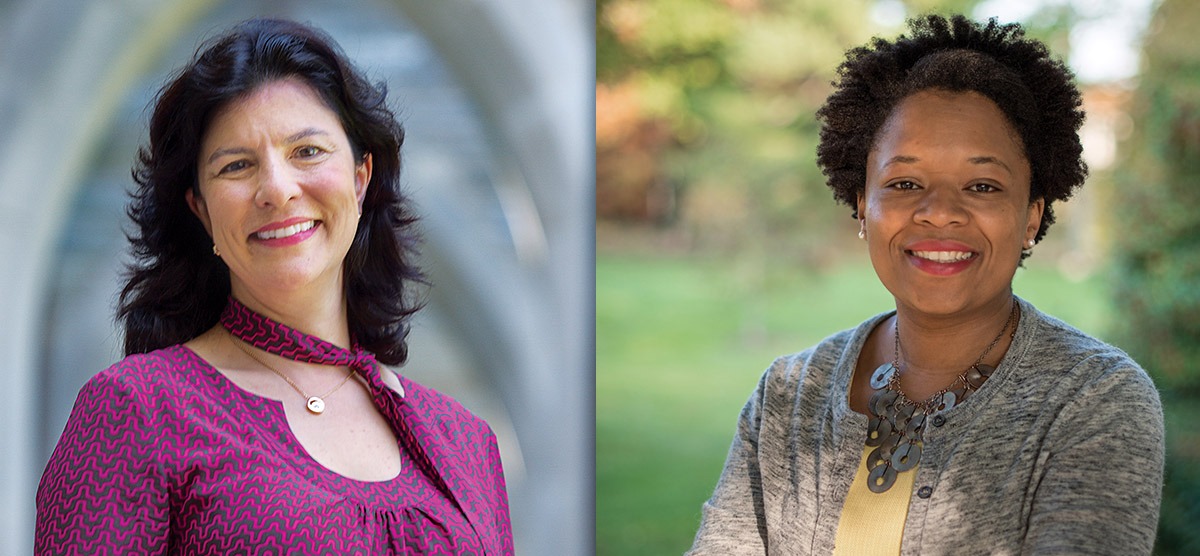 Here are three Alumnae/i Association actions we are taking.
We have heard from many of you who are concerned about the impact of systemic racism, particularly against Black people, on campus and in our communities. You have shared personal experiences that have degraded your trust in the institution and provided suggestions about how we can create a more equitable and welcoming Bryn Mawr College. We hear you and appreciate your candor and willingness to share difficult truths. Thank you.
In concert with the Diversity Leaderships Group's  communication outlining actions the campus is taking "to amplify support for our Black students, educate our College community about race and oppression, and invest in antiracist work in our local community," we invite you, the alumnae/i body, to join us in doing this important work with the Alumnae/i Association. 
The Association has a long history of providing a space for alumnae/i to lift their lanterns long after graduation. With that said, we understand that we have work to do to ensure these spaces are open and welcoming to all alumnae/i. Achieving these goals will take ongoing commitment, vulnerability, and a willingness to listen and partner with each other as well as programming that faces hard truths about ourselves and our college. As an alumnae/i body our regional clubs, bookstores, professional network, reunions, and affinity groups provide the framework for our ongoing connection to each other and will be the vehicles to help us build the Association we aspire to.
Here are three Alumnae/i Association actions we are taking:  
In August, we launched a series of facilitated, safe, and collegial discussions for Black self-identified alumnae/i. The purpose is to honor this group's strength and fortitude, to provide peer and professional support to challenge anti-Black and systemic racism, and to celebrate this group's generational legacy at the College. As an immediate follow-up, partnership opportunities have been created for action-based initiatives within the Alumnae/i Association and through Affinity Programming, such as Tapestry (the Alumnae/i of Color Affinity Group). We look forward to reporting on the status of this work and the outgrowth of future programming. Additionally, recognizing the need to create parallel spaces and conversations for the broader Alumnae/i of Color community and for Allies. These three sessions will be followed by similar facilitated discussions specifically for these two groups.   
You can now find an anti-racism resource guide for alumnae/i on the Alumnae Relations website so that all of us can better educate ourselves about antiracism in a higher education setting. We will be reflecting on some of these materials over the course of the fall semester and during our annual Volunteer Summit training sessions. We also welcome your suggestions for inclusion.
The Alumnae/i Association and the Alumnae/i Relations and Development Office will amplify Black voices in all areas including volunteer leadership, here in the Bulletin, and in our professional networks, such as Mawrter Connect, and through our numerous affinity groups (brynmawr.edu/alumnae/affinity-programs).  
We are redoubling our efforts to think about Black alumnae/i within our larger alumnae/i community because we know that we have not done enough to address the ways systemic racism and bias have impacted all of us. Addressing these issues is not the work of Black alumnae/i alone and is rather something that calls for active participation by our entire community. We hope you will join our efforts.  
Sincerely, Saskia K. Subramanian '88, M.A. '89, President, Bryn Mawr Alumnae Association; Millicent Bond '05, Director, Bryn Mawr Alumnae/i Relations