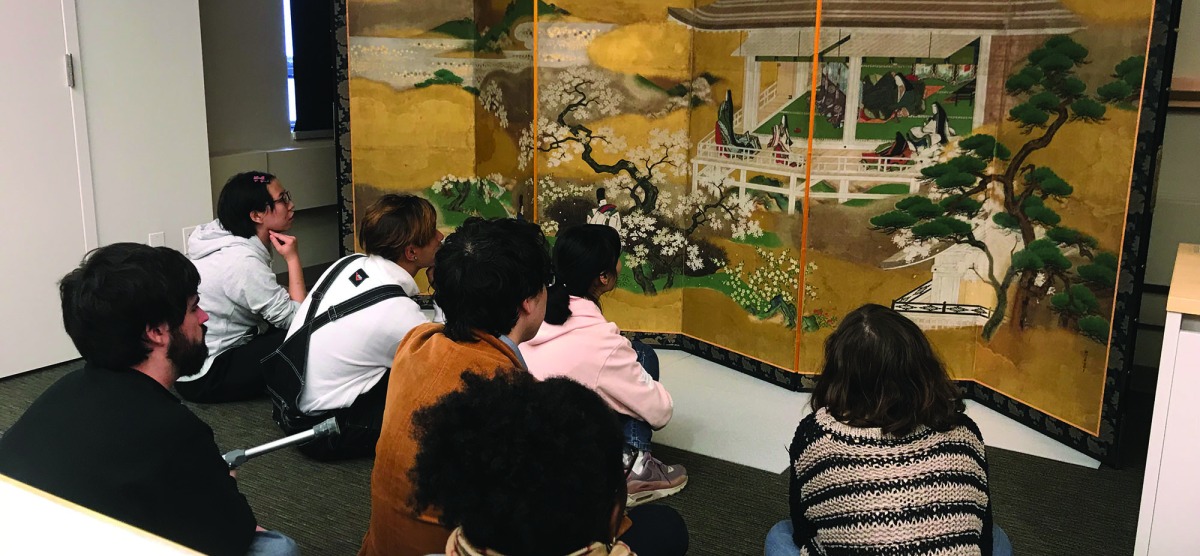 Primary Sources: Japanese History and Culture
Students get an up-close view of rare books, art, and artifacts.
Alessandro Bianchi
Visiting Assistant Professor of East Asian Languages and Cultures at Haverford College
Courses
EALC 132
Japanese Civilization
EALC 231
Premodern Japanese Literature
EALC 347
Topics in East Asian History: Book History and Material Culture in Japan
In a visit to look at Special Collections' rare books, art, and artifacts, students focused on materials from the Kanō school of painting, many of which had been the centerpiece of a recent exhibition on The Tale of Genji. A co-curator of that exhibition and a Ph.D. candidate in History of Art, Nina Blomfield, happened to be working as a graduate assistant in Art & Artifacts over the past school year and facilitated these class visits. Students viewed scrolls, writing sets, lacquerware, rare books of calligraphy study and botanical illustrations, and ukiyo-e prints, as well as a monumental Kanō screen depicting a scene from The Tale of Genji.