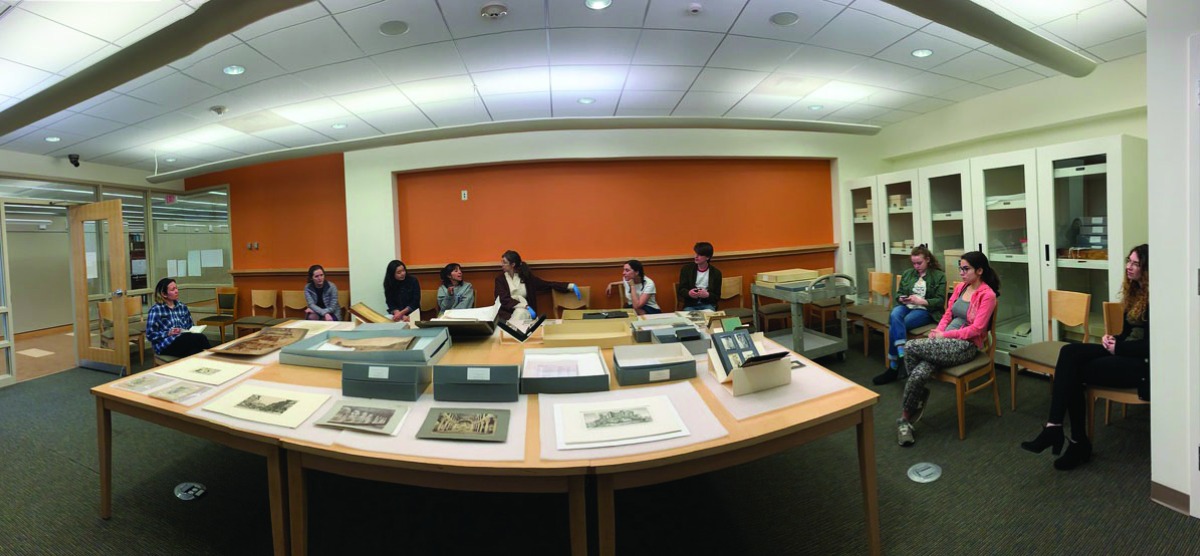 Teaching With Collections
Primary sources prove critical to learning across disciplines.
Classes from across a range of disciplines regularly visit Special Collections during the school year to view objects, tour exhibitions, and pursue innovative research assignments. 
Several faculty members from Bryn Mawr and Bi-Co programs share their perspectives on the value of incorporating primary source materials from Special Collections into their courses and assignments.  
Faculty and Courses Featured
Support for Learning
The Friends of the Bryn Mawr College Libraries provides critical support for internships, exhibitions, programs, and special projects. To learn more and become a member, see the Friends website.