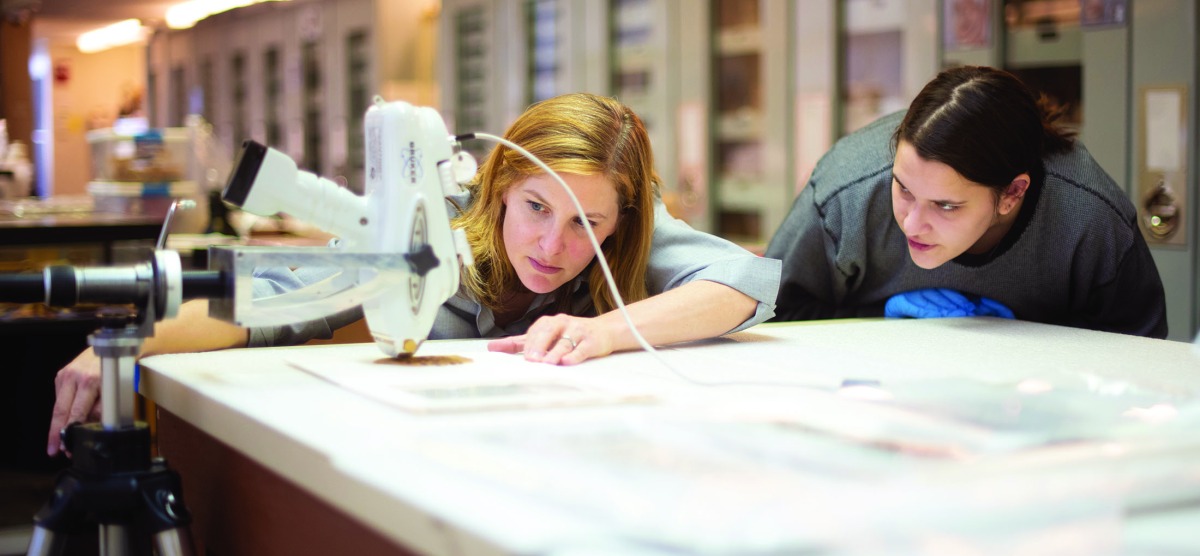 Primary Sources: Textiles in Context
Firsthand study of objects offers deeper connections for students.
Alicia Walker 
Associate Professor of History of Art on the Marie Neuberger Fund for the Study of Arts, Director of the Middle Eastern Studies Program, and Director of the Center for Visual Culture
Course
360° course cluster: Textiles in Context, taught with Special Collections staff Carrie Robbins and Marianne Weldon
Teaching with Special Collections deepens students' learning by making abstract ideas and historical details concrete and applicable. Studying objects in the collections can lead to original research and interpretations and create a sense of intellectual excitement and confidence. It also introduces students to many different professional roles in museums, public history, and education that can give their academic work purpose and an edge in securing future opportunities.
Students engaging with firsthand study of objects learn the course material more deeply and develop a sense of stewardship for historical objects and for the past more generally. They also develop a deeper connection to Bryn Mawr—it helps them develop a sense of place and investment in the institution, which makes their overall experience at the College more meaningful.