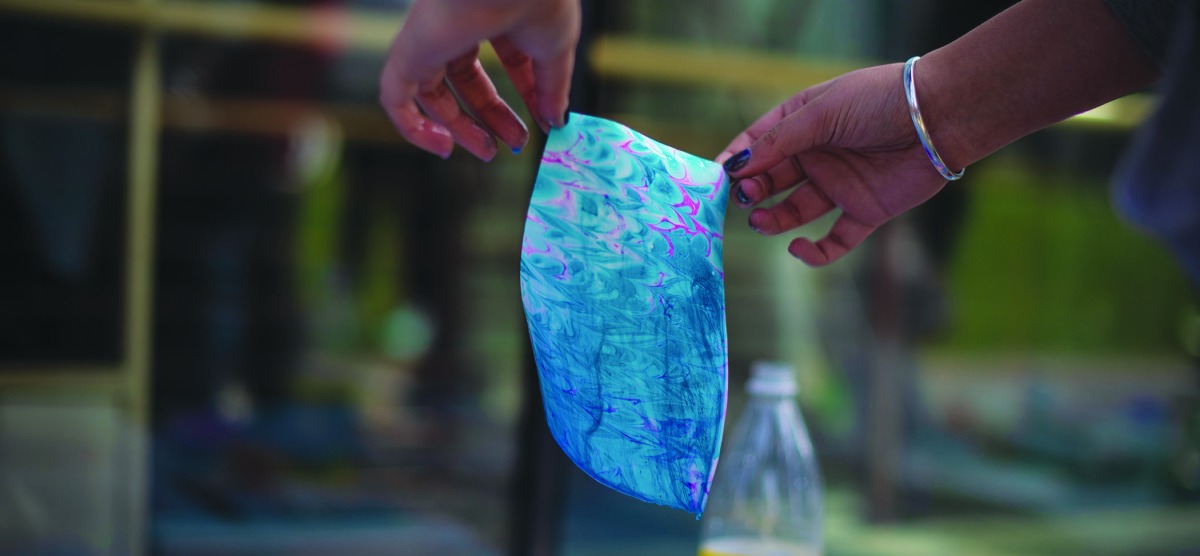 Primary Sources: The History of the Book with Digital Methods
Students experienced the materiality of books and learned digital skills.
Jessica Linker
CLIR Humanities and Digital Scholarship Postdoctoral Fellow
Course
HIST 270: The History of the Book with Digital Methods
Books are not just words on paper but also physical objects with stories to tell about how they were made, how they were used over many generations, and how they came to survive in archives. An overview of the cultural history of books from the earliest printed books in Western society (incunabula) to e-books, this course emphasized thinking about books as material objects, the generative processes of book creation, and the human labor driving said processes—all with an eye to how race, class, and gender hierarchies structure interaction with books. To complement discussions, the class included several sessions in Special Collections, where students experienced the materiality of books. To better understand the labor of historical actors, students sewed pamphlet bindings, cut and wrote with quills, and marbled paper. Students also acquired the digital skills needed to build a website using Scalar. 
These skills included mapping, timelines, media galleries, and other forms of digital inquiry. The students proposed digital projects based on their primary research, including digital comic books, a 3D-printed model of an 18th-century rolling press, a virtual reality simulation of Leary's bookstore in Philadelphia, and a role-playing game based on antebellum publishing practices.