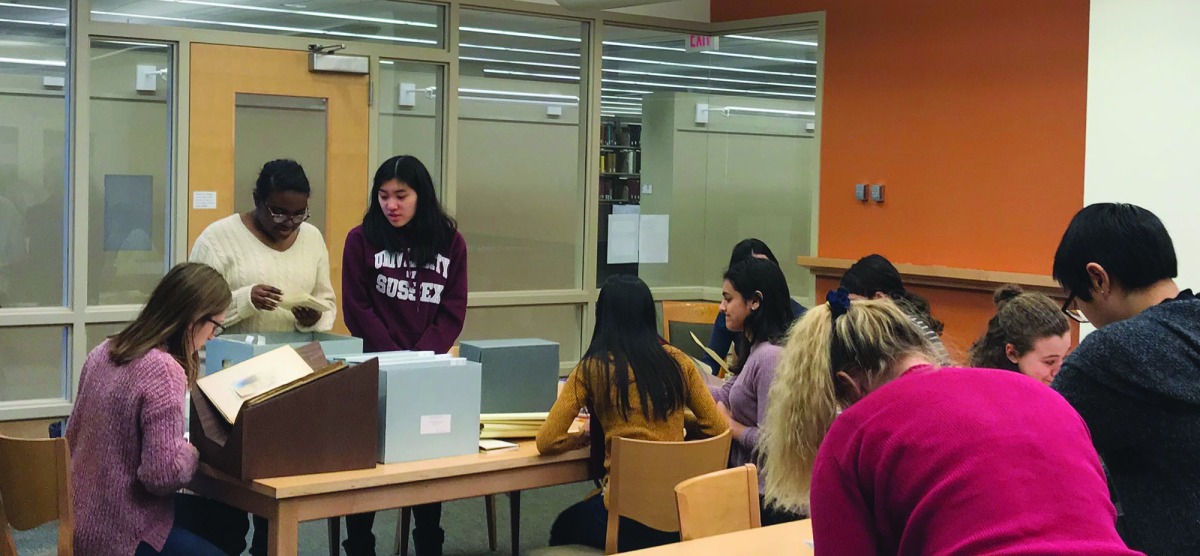 Primary Sources: Modern U.S. Public History
Students develop exhibition plans based on archival holdings.
Stephen Vider
Visiting Assistant Professor of History, 
Museum Studies, Social Work, and Gender and Sexuality Studies
Course
HIST 245: Modern U.S. Public History
As a way of exploring the history of the College and its students, developing curatorial skills, and considering how communities come to remember their past, each student developed a plan for an exhibition based on an archival holdings in Special Collections.
Two students looked at the Bryn Mawr College Summer School for Women Workers in Industry: one looked at the role of songs in labor activism at the School and another at Italian American workers through the papers of student Carmen Lucia. Another project examined the colonialist decorative style of the Deanery, M. Carey Thomas's on-campus residence, while others focused on Weather Underground activist Kathy Boudin '65; Yenching University Dean Margaret Bailey Speer (Class of 1922); and Jeannette Piccard (Class of 1918), one of the first women ordained by the Episcopal Church.