What Causes Do You Support?
Mawrters' wide-ranging responses show how truly engaged they are.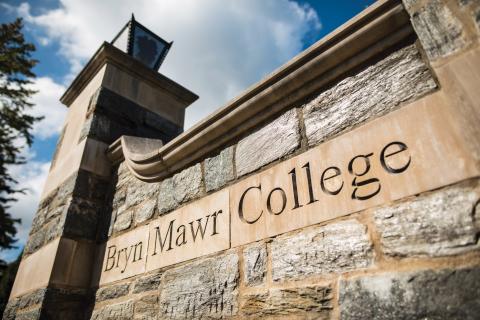 In Crowd Source, the Bulletin asks readers to answer a question related to their Bryn Mawr College experience. Here were your responses via social media.
---
Beth Posner '89
Bryn Mawr, ACLU, Southern Poverty Law Center, NAACP, various immigrant rights and domestic violence agencies, our synagogue, my children's schools, and others as the world gets darker and the needs arise.
@queenb_of_lv
I'm a proud board member of Dress for Success of Southern Nevada, and our mission is promoting job readiness and economic independence for women and their families. I also support Emily's List, Planned Parenthood, and Safe Nest for victims of domestic violence here in Las Vegas.
@herberta2006
I volunteer for Bryn Mawr and also Girl Scouts because female-only spaces are so important to fostering women-driven leadership and accountability.
@nicolemhuynh
Is it too cliché to say Bryn Mawr College? It's critical that we continue to cultivate and educate #strongwomen.
@ sylvanstagram
Bryn Mawr, friends' art endeavors (poetry books, musical theater performances), LGBT community centers in rural areas (particularly those that offer housing/shelter for LGBT youth who have been kicked out of their homes), Trans Lifeline.
@sbherlihy 
My community. I live in a small but diverse neighborhood in Boston's urban core. The more we interact and form relationships, the more we understand and support each other. So I spend a lot of my volunteer time creating opportunities for members of my community to interact. Knowing your neighbors in a diverse community broadens your worldview.