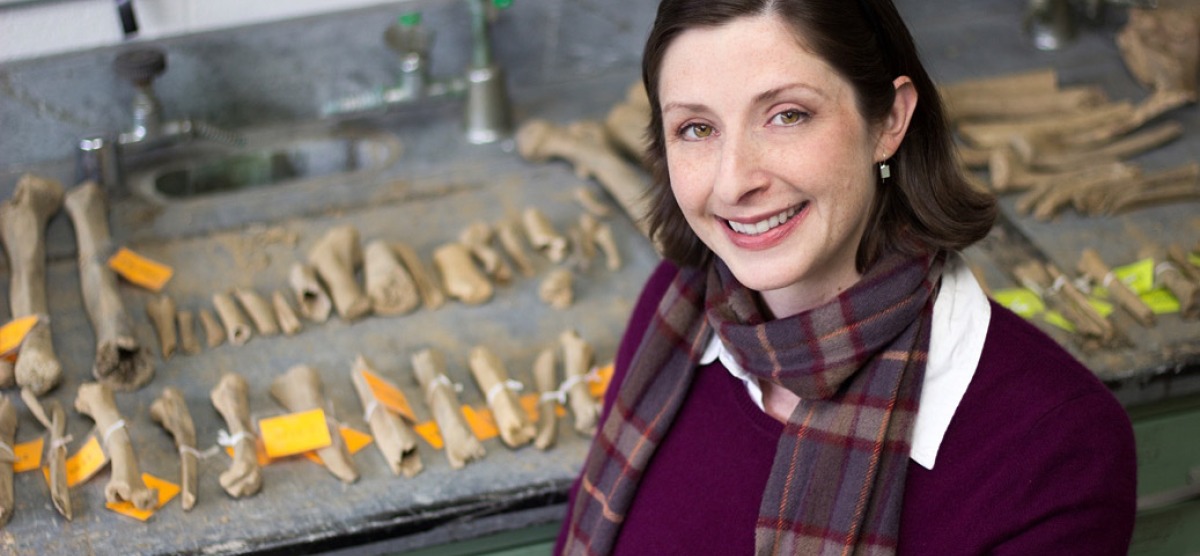 An Archaeologist Races Against Time
Kimberlee Moran '00 leads effort to recover remains at Old City site.
When backhoes turned up human bones at an Old City Philadelphia construction site last fall, no city agency claimed responsibility—so forensic archaeologist Kimberlee Moran '00 stepped in. 
Leading a team of volunteers, she raced against the private developer's deadline to recover remains at 218 Arch Street, the former First Baptist Church and graveyard, relocated and reinterred around 1860. 
"I learned at Bryn Mawr to be an engaged citizen, to take action when I see injustice," she says. The civic crisis presented and ethical dilemma and two imperfect options, she says—"bad archaeology or no archaeology. I'm trying to do right by these people, knowing that otherwise, they would be thrown away."
"I'm really passionate about public outreach and education," says Moran, the director of forensic science and an associate teaching professor at Rutgers University. "What would someone who's a member of the general public—not an academic—want to know about this project and these people?" 
Collaborating with Philadelphia's Mütter Research Institute and local university experts in mapping ancient DNA, analytical chemistry, and paleopathology, she seeks to understand these people's cause of death. "Were they victims of epidemics?" she wonders. "That might explain why they weren't moved with the others."