Carol L. Bernstein
Mary E. Garrett Alumnae Professor Emeritus of English and Professor Emeritus of Comparative Literature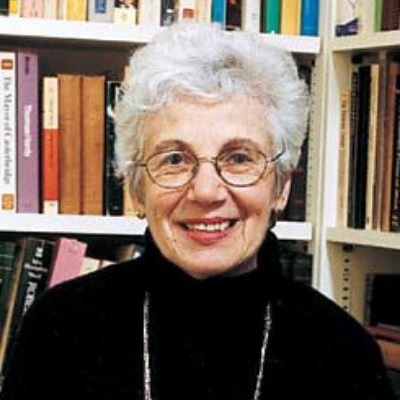 Department/Subdepartment
Education
Ph.D., Yale University.
Areas of Focus
Romantic and Victorian literature, literary theory, cultural memory, urban novel
Biography
Carol Bernstein specializes in Romantic and Victorian literature and literary theory. Her published works include books on the poetry of George Meredith and the Victorian urban novel. Her articles reflect her interests in the connections between literature, philosophy and psychoanalysis, as well as contemporary critical theory. Her current research focuses on Walter Benjamin, as well as cultural memory. 
Courses Taught:
298 - The Cultural Politics of Memory (crosslisted w/ Comp Lit & Judaic Studies)
393 - Interpretive Strategies (crosslisted w/ Comp Lit.)