C.C. McKee
Assistant Professor of History of Art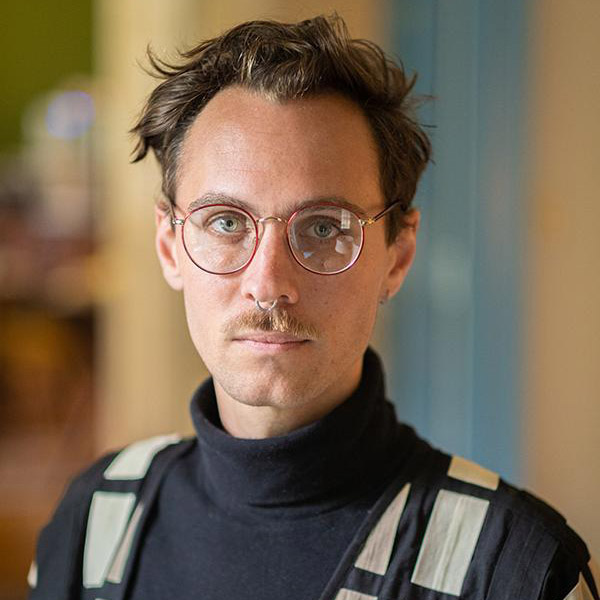 Department/Subdepartment
Education
PhD, Northwestern University
Doctorat, École des hautes études en sciences sociales (l'EHESS)
Areas of Focus
Modern European and colonial art; the Caribbean; contemporary African diasporic art; theories of affect, Black feminism, ecocriticism, and psychoanalysis.
Biography
C.C. McKee specializes in the art, visual, and material culture of the modern Atlantic World (c. 1750-1950) with an emphasis on the French empire and the colonial Caribbean. They received a dual doctorate from Northwestern University and the École des hautes études en sciences sociales, an M.A. from Northwestern Universty, and a B.A. with honors from the University of California, Berkeley.
In their current monographic project, McKee uses painting and scientific imagery to trace the coeval developments in colonial race and environmental sciences in the francophone Atlantic World. Cultivating Visible Order is structured as a set of four investigations that trace the tension between representations of the francophone Caribbean in colonial art and science, and colonialism's injurious processes of racial and environmental domination. Spanning the late-eighteenth through the late-nineteenth centuries, each chapter is focused on a specific phase of imperial politics, and centers on painting to engage mediations of Caribbean landscape as a site of racial oppression that also provided the means to cultivate black personhood.
This project represents one facet of McKee's broader investment in the relationship between colonialism, the environment, and their continued effects in the present. These interests include, the art history of science in the Atlantic World, contemporary African and African diasporic art, and queer aesthetic practices. McKee has published articles on the role of "Afrotropic" affect and aesthetic materials in contemporary Dutch Caribbean art, and the fantasies of enslavement projected onto laboring black women in Camille Pissarro's post-abolition oeuvre depicting the Danish West Indies.
In addition to their scholarship, McKee has developed these perspectives in various pieces of art criticism; with exhibitions at the Block Museum, Iceberg Projects (Chicago, IL), and the Ghetto Biennale (Port-au-Prince, Haiti). McKee's research and curatorial projects have been supported by a number of grants including the College Art Association Professional Development Fellowship and an American-Scandinavian Foundation Research Grant.
At Bryn Mawr, McKee teaches surveys of nineteenth-century art and modernism (ca. 1890-1950) along with seminars on the Black Atlantic, colonial visual culture in the Caribbean, art in Haiti, Neoclassicism, global Impressionism, racial ecologies, and theories of psychoanalysis, affect, feminism, queerness, ecocriticism, and race.