Gail Hemmeter
Senior Lecturer in Literatures in English and Director of Writing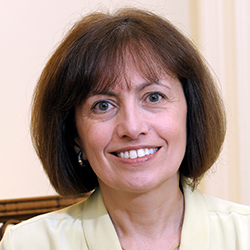 Contact
Location
English House 204
Department/Subdepartment
Education
Ph.D., Case Western Reserve University.
Areas of Focus
Writing pedagogy; Twentieth-century American drama
Biography
Gail Hemmeter teaches courses on writing and writing pedagogy, as well as the English Department Senior Thesis preparatory course and a Bryn Mawr College Seminar on Performance. As Director of Writing Support for the College, she co-directs the College Seminar Program and directs the Writing Center.
Her research interest include small college writing programs, teaching writing across the curriculum, and modern American drama. Current projects include the development of a course on 20th-century drama and the editing of a collection of studies of small college writing programs.
Courses Taught:
125 - Writing Workshop
126 - Writing Workshop for Non-Native Speakers of English
220 - Writing in Theory/Writing in Practice
230- Topics in American Drama