Jie Shi
Assistant Professor of History of Art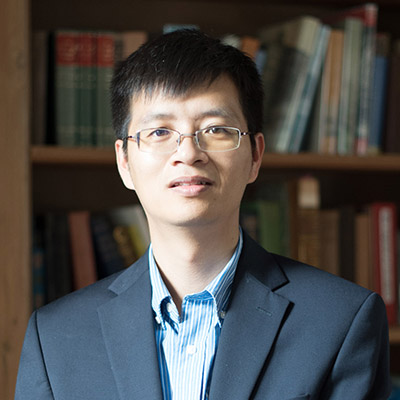 Contact
Office Hours
On Sabbatical Leave 2023-2024
Department/Subdepartment
Education
Ph.D. University of Chicago
M.A. University of Chicago
M.A. Peking University
B.A. Peking University
Areas of Focus
Chinese calligraphy; ritual and funerary art; art of the Silk Road.
Biography
Dr. Shi specializes in art and material culture in early and medieval China, with an emphasis on ritual artifacts, calligraphic practice, and pictorial programs. Drawing on phenomenology and critical theories, Dr. Shi's interdisciplinary research explores the "soft" meaningful relations among the "hard" elements of an artwork and expands the field both topically and methodologically. Dr. Shi also studies the gaps, links, and frictions between Chinese art and its Eurasian, South Asian, and Western counterparts. Dr. Shi's first book, titled Modeling Peace: Royal Tombs and Political Ideology in Early China (New York: Columbia University Press, 2019), explores the political and ideological agendas registered in the design and furnishing of early Chinese royal tombs, which were among the most ambitious intellectual and artistic creations from the early Chinese civilization. Dr. Shi has published over ten research articles in such peer-reviewed journals as the Artibus Asiae, Archives of Asian Art, Journal of American Oriental Society, Rivista degli Studi Orientali, Harvard Journal of Asiatic Studies, Monumenta Serica, Material Religion, and T'oung Pao. Trained not only in art history but also in sinology, Dr. Shi has also developed an interest in Chinese writing and excavated manuscripts. Currently, Dr. Shi is engaged in a major project focused on medieval Chinese calligraphy.
At Bryn Mawr College, Dr. Shi teaches not only introductory courses in Chinese art and visual culture but also advanced undergraduate and graduate seminars on Chinese calligraphy, painting, ritual and funerary artifacts, as well as the art of the Silk Road.