Kalala J. Ngalamulume
Professor of Africana Studies and History and Co-Director of Health Studies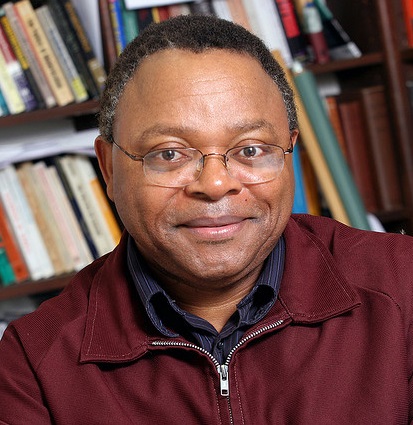 Department/Subdepartment
Education
Ph.D., Michigan State University.
M.A., Ohio University.
B.A., National University of Zaire.
Areas of Focus
History of health and disease in West Africa
Biography
Kalala Ngalamulume specializes in the history of health and disease in West Africa. 
His most recent book, entitled Colonial Pathologies, Environment, and Western Medicine in Saint-Louis-du-Senegal, 1867-1920 (Peter Lang, 2012), explores how the French colonial and medical authorities and the urban residents responded to the emergence and re-emergence of deadly epidemic diseases and environmental contamination in the capital of Senegal and French West Africa.
He is co-editor with Paula Viterbo of Medicine in Africa: Multidisciplinary Perspectives (LIT Verlag Berlin and Michigan State University Press, 2010), and the author of several articles and book chapters on the history of health and disease in Senegal. 
Ngalamulume is currently working on the topics of sexually-transmitted diseases and prostitution in colonial Senegal, and on the creation of tribalism in the Belgian Congo, focusing on Baluba-Lulua.
He teaches courses on the global health histories, urban history, social history of witchcraft, and economic development in historical perspectives in Africa.