Kate Thomas
K. Laurence Stapleton Professor of Literatures in English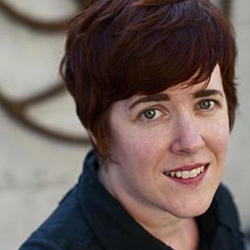 Contact
Location
English House 200
Department/Subdepartment
Education
D.Phil, Oxford University.
M.A., Cornell University.
B.A., Oxford University.
Areas of Focus
Nineteenth-century British literature and culture; queer studies; nineteenth-century communication technologies; history of sexuality; critical and cultural theory; food studies
Biography
Kate Thomas teaches and writes about nineteenth-century British literature and culture, and queer studies. She recently completed a project on the postal system in Victorian Britain, which relates the rise of communication networks to enfranchised and sexual subjectives. She has also published on Victorian temporalities and queer theory in SAQ and GLQ, and is  working on a book of these topics entitled Lesbian Immortalities.
In addition, Thomas has been developing a research and teaching topic on Victorian food culture. The book project, entitled Victorian Fat and Thin is on food and class in the age of mechanical reproduction. The class is called "Eating Culture" and it pays particular attention to the relationship of food to nineteenth-century colonial and imperial discourse, analyzing how food both traces and guides global networks of power, politics, and trade.

Courses taught:
Victorian Media
Eating Culture
Victorian Literature and Culture
Here and Queer: Placing Sexuality
Food Revolutions
Lesbian Immortal