Nora Woods
Interfaith Chaplain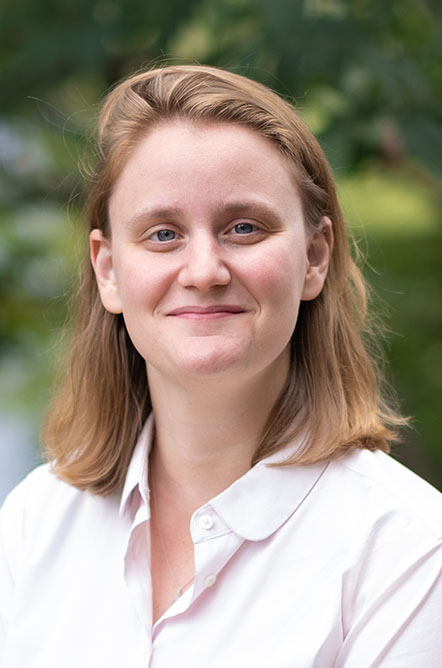 Contact
Location
Student Life & Wellness Bldg
Biography
As the Interfaith Chaplain, Rabbi Nora Woods provides spiritual care for the Bryn Mawr community, supports religious life on campus, and helps to facilitate interfaith community building.
In her role as chaplain, Rabbi Nora strives to create a safe, accepting, warm environment in which students can explore their spiritual identity, place in the community, and moral convictions. She believes that spiritual health is a significant component of wellness and is achieved when one's beliefs match one's day to day actions. Rabbi Nora seeks to help students discern their highest ideals and figure out how best to live according to them. 
Rabbi Nora was ordained as a Reconstructionist Rabbi at the Reconstructionist Rabbinical College in June 2020. She graduated with a B.A. in Religion from Earlham College and received a certificate in Leading Spiritual Diversity in Higher Education from New York University's Of Many Institute. From 2016-2019 she served as the Rabbinic Intern and Jewish Advisor for Bryn Mawr's Hillel. Prior to coming to Bryn Mawr she served as the rabbinic intern at Georgetown University. She has also been a T'ruah Fellow, working with survivors of human trafficking in New York City, and a chaplain for seniors at Abrahamson Center for Jewish Life in North Wales, Pa., and at Hebrew Senior Life in Boston, Mass.  
Aside from issues of faith and identity, Rabbi Nora loves to talk about farming, musical theatre, and food. When not at work or school, she can often be found supporting the work of community organizers, watching sports, and playing outside.