Piper Sledge
Associate Professor of Sociology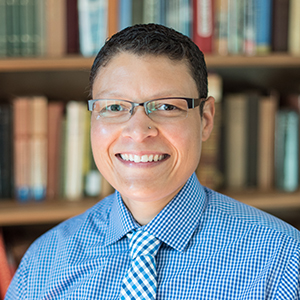 Biography
My primary research interests are in gender studies, the sociology of the body and embodiment, and critical health studies. My research agenda is inspired by empirical and theoretical puzzles emerging from everyday observations about the subtle ways that discourses about gender shape how we make sense of the social world. I am particularly motivated by an interest in LGBTQ health disparities and the impacts of ideologies of gender on medical practice.
My current research investigates the regulation of gendered bodies within the cycle of care for "female" cancers. I focus on the experiences of 57 individuals whose bodies and gender identities don't match the medical and social expectations for gynecological and breast cancer care. This study is the first to link together cancer care experiences of transgender men, cisgender men, and cisgender women who choose mastectomy and opt out of reconstruction. I show how these patients create "gender trouble" for medical professionals and reconstruct the relationship between the body and gender identity at four discrete points in the cycle of cancer care: early detection/ prevention, diagnosis and treatment, surgical interventions, and reconstruction and recovery.
The outcomes of this project challenge associations between femininity/ female bodies and masculinity/ male bodies that are taken for granted in social life generally and are naturalized through medical care more specifically.