Steven Z. Levine
The Leslie Clark Professor in the Humanities Emeritus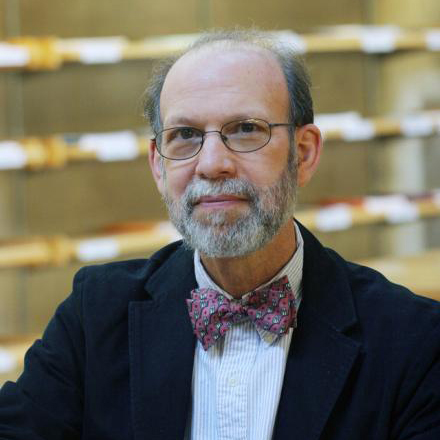 Department/Subdepartment
Education
Ph.D., Harvard University
Areas of Focus
French painting from the sixteenth century to the present, the history of self-portraiture, art and psychoanalytic theory
Biography
Steven Z. Levine is Leslie Clark Professor of the Humanities. He has been teaching at Bryn Mawr College since 1975.
His book, Monet, Narcissus, and Self-Reflection: The Modernist Myth of the Self, was published by the University of Chicago Press in 1994, and a psychoanalytical postscript was published in 1996 in American Imago, "Virtual Narcissus: On the Mirror Stage with Monet, Lacan, and Me." Recent essays on art history and psychoanalysis include "October 's Lacan, or In the Beginning Was the Void," in Lacan in America, ed. Jean-Michel Rabaté (New York: Other Press, 2000); "Mutual Facing: A Memoir of Friedom," in Refracting Vision: Essays on the Writings of Michael Fried, ed. Jill Beaulieu, Mary Roberts, and Toni Ross (Sydney: Power Publications, 2000); "Between Art History and Psychoanalysis: I/Eye-ing Monet with Freud and Lacan," in The Subjects of Art History: Historical Objects in Contemporary Perspective, ed. Mark A. Cheetham, Michael Ann Holly, and Keith Moxey (Cambridge: Cambridge University Press, 1998); "Alter Egos--Close Encounters of the Paranoid Kind: W. R. D. Fairbairn, Salvador Dali, and Me," in Fairbairn, Then and Now, ed. Neil Skolnick and David E. Scharff (Hillsdale, NJ: Analytic Press, 1998); and "Manet's Man Meets the Gleam of Her Gaze: A Psychoanalytic Novel," in 12 Views of Manet's "Bar", ed. Bradford R. Collins (Princeton: Princeton University Press, 1996). For this last essay Mr. Levine was awarded Third Prize for Bad Writing by the international journal Philosophy and Literature in 1998.
He is currently preparing two books, Monet and Method: Essays 1975-2000 and Face Painting: Self-Portraiture and Self-Representation in France from Montaigne and Poussin to Duchamp and Lacan.