Susanna Fioratta
Associate Professor of Anthropology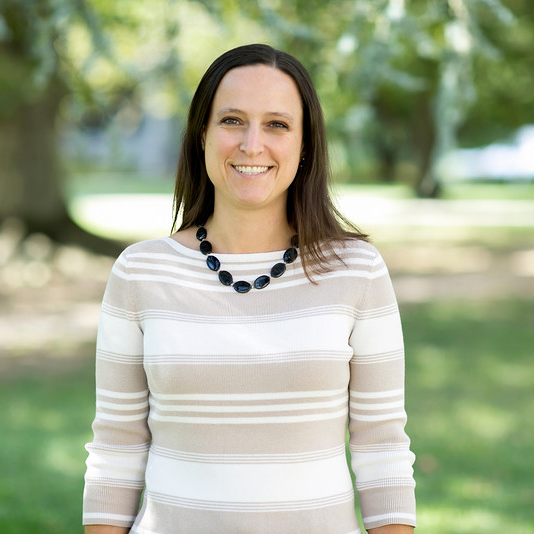 Contact
Office Hours
T 2:00-4:00; W 12:00-1:00 or by appointment
Department/Subdepartment
Education
Ph.D. and M. Phil., Yale University
B.A., Macalester College
Areas of Focus
Socio-cultural anthropology; migration; politics and the state; everyday experiences of global economies; Islam; food and taste; West Africa.
Biography
Susanna Fioratta is a socio-cultural anthropologist whose research explores questions of mobility, belonging, personhood, and how people manage insecurity in everyday life. Her first book, Global Nomads (Oxford UP, 2020), examines a case of migration in the West African Republic of Guinea that challenges simplistic assumptions about migration as a crisis to be resolved. Based on ethnographic fieldwork in Guinea and among Guinean migrants in Senegal, the book shows how migration can be an ordinary practice full of social and personal meaning, and that desires to go abroad are not infrequently intertwined with dreams of building a future at home. Fioratta has also written about political rumor and conspiracy theory, migration and commerce between Guinea and China, gendered social expectations in an Islamic reform movement, rethinking ethnography, marriage as a path to adulthood, and the social implications of work and money. Her future research plans include exploring West African migration in the Americas, and investigating the social and political dimensions of specialty coffee and craft beer in Colombia. 
Selected publications:
Fioratta, Susanna. 2021. "Guinea has a long history of coups: here are 5 things to know about the country." The Conversation. Link.
Fioratta, Susanna. 2020. Global Nomads: An Ethnography of Migration, Islam, and Politics in West Africa. New York, NY: Oxford University Press. Available here, or at your bookstore of choice.
Fioratta, Susanna. 2019. "How Conspiracy Theory Shapes Reality: An Example from Guinea." The Conversation. Link.
Fioratta, Susanna. 2019. Conspiracy Theorizing as Political Practice in Guinea. Africa 89(3): 457-78. Link.
Rubin, Joshua D., Susanna Fioratta, and Jeffrey W. Paller. 2019. Ethnographies of Emergence: Everyday Politics and their Origins across Africa. Special Section Introduction. Africa 89(3): 429-36. Link.
Fioratta, Susanna. 2019. A World of Cheapness: Affordability, Shoddiness, and Second-Best Options in Guinea and China. Economic Anthropology 6(1): 86-97. Link.
Fioratta, Susanna. 2018. The Problem of "Ninjas" and "Bandits": Ethnographic Encounters with Reformist Muslim Women in Guinea. Anthropology and Humanism 43(1): 58-73. Link.
Fioratta, Susanna. 2015. "Marriage and Adulthood in West Africa." In Conformity and Conflict: Readings in Cultural Anthropology, 15th edition. James Spradley, David McCurdy, and Dianna Shandy, eds. Pearson.
Fioratta, Susanna. 2015. Beyond Remittance: Evading Uselessness and Seeking Personhood in Fouta Djallon, Guinea. American Ethnologist 42(2): 295-308. Link.
Courses taught:
ANTH 102: Introduction to Cultural Anthropology
ANTH 202: Africa in the World
ANTH 213: Anthropology of Food
ANTH 294: Culture, Power, & Politics
ANTH 301: Anthropology of Globalization
ANTH 303: History of Anthropological Theory
ANTH 339: Migrants, Refugees, and Life Across Borders
ANTH 398/399: Senior Conference