Tamarah Moss
Assistant Professor of Social Work and Social Research on the Alexandra Grange Hawkins Lectureship in Social Work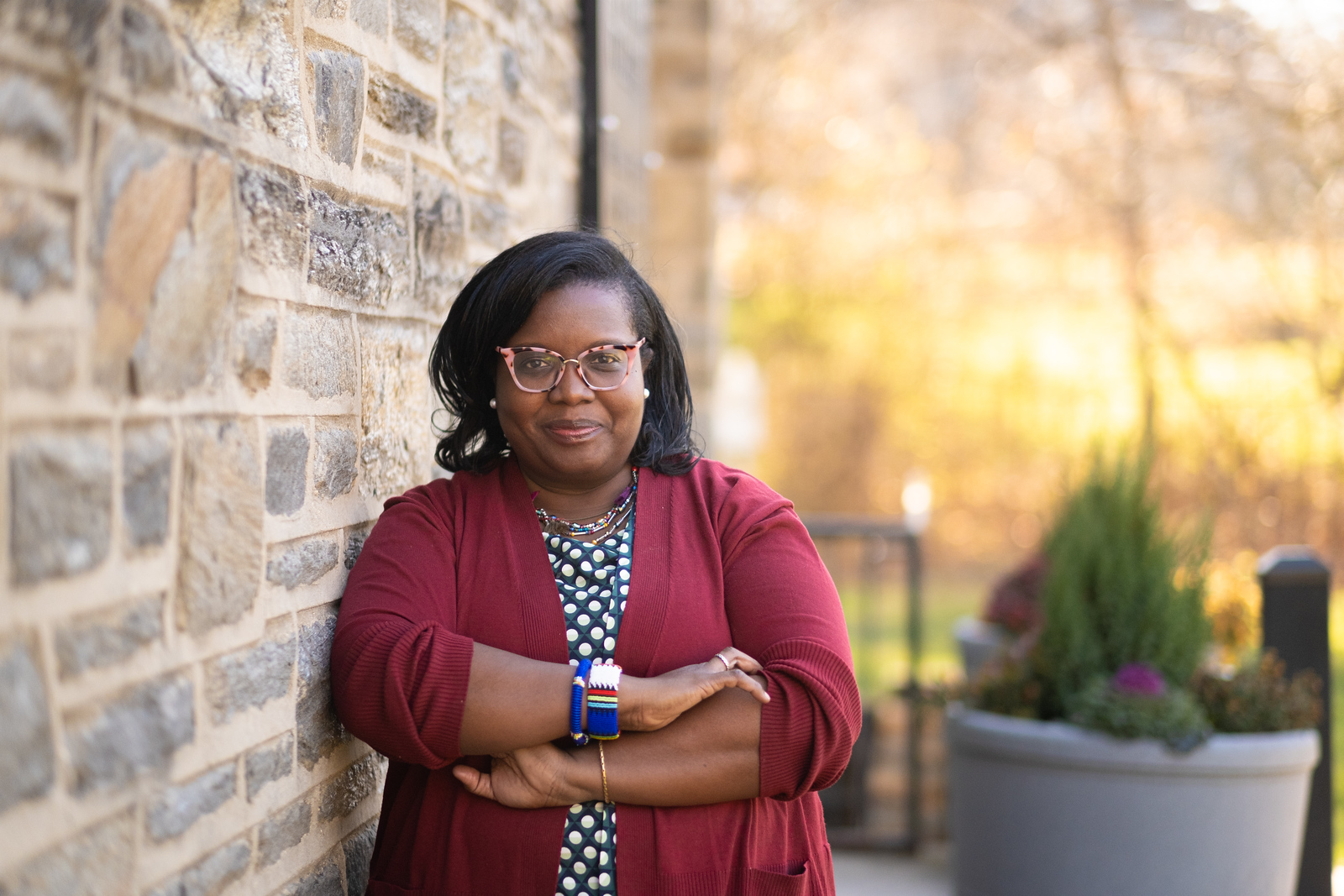 Education
B.S., University of Michigan
M.S.W., University of Michigan
M.P.H., University of Michigan
Ph.D., Howard University School of Social Work
Biography
Dr. Tamarah Moss is Assistant Professor at the Graduate School of Social Work and Social Research (GSSWSR). Tamarah's main research interest areas are threefold: 1) evaluation 2) community-based work with pregnant and parenting adolescents, LGBTQ+ and HIV positive communities; and 3) social work education and pedagogy, across the United States and internationally. 
Dr. Moss is currently now at work on three research studies. The first study she is lead evaluator for an external mixed-method evaluation of a pediatric hospital's trauma-informed education, care and treatment services. The second study is leading the development and implementation of pilot preparatory program. This study is focused on determining ways to enhance graduate-level social work research education, through a mixed-method assessment of student and faculty perspectives. The third study is as a collaborator on a community-college partnership study. Through qualitative methods, the knowledge, attitudes, and beliefs of trauma informed care among human services staff at a human services organization with implications to practice, are being explored. 
In addition to her work in the United States, Dr. Moss has extensive experience in international settings, including activities in the Caribbean and South Africa. As a part of the 2019-2020 cohort of scholars in the Leaders in Equitable Evaluation and Diversity (LEEAD) program, Tamarah supported IMPAQ International during an international qualitative data analysis and reporting activity.
As a community-engaged scholar she serves on the executive leadership of the Association of Caribbean Social Work Educators and the Bahamas Sexual Health and Rights Association. She also serves in additional leadership roles with American Evaluation Association. Tamarah is also affiliated with the Penn Center for AIDS Research (Penn CFAR), based at the University of Pennsylvania and the Pennsylvania Association of Social Work Education.
Research and Scholarly Interests: Culturally responsive evaluation; Trauma informed practice at community-based and organizational levels; Intersectional stigma and social support; Qualitative and mixed methods research; Health services delivery; social work education; and International social work.