Timothy Harte
Provost and Professor of Russian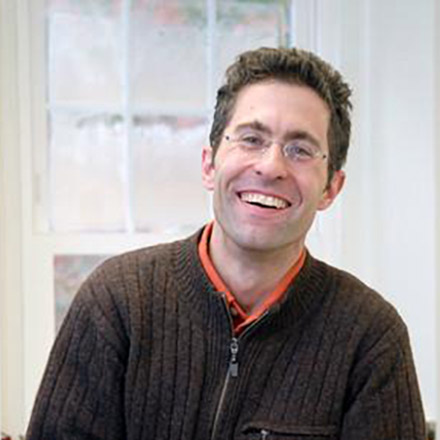 Department/Subdepartment
Education
Ph.D., Slavic Languages and Literatures, Harvard University
Areas of Focus
20th-century Russian Literature, Film, and Culture
Biography
Tim Harte received his Ph.D. from Harvard University in 2001, joining the faculty at Bryn Mawr a year later. His research interests center on 20th-century Russian literature, film, and culture.
His book Fast Forward: The Aesthetics and Ideology of Speed in Russian Avant-Garde Culture, 1910-1930, published in 2009 by the University of Wisconsin Press, explores the modernist "cult of speed" that emerged in Russian avant-garde painting, poetry, and cinema. He is currently working on a second book, The Art of Athletics in Early 20th-Century Russian and Soviet Culture, which addresses the emergence of athletics at the beginning of the twentieth century in Russia and its paramount significance for the arts and literary culture.  Tim has also published articles on Nabokov, the cinema of Aleksei German, the Aleksandr Sokurov film Russian Ark, the "ferroconcrete poetry" of Vasilii Kamensky, and the treatment of modern athletics in the verse of Osip Mandel'stam. 
His teaching interests include courses on 20th-century Russian literature (Nabokov, Chekhov), avant-garde culture, contemporary Russian culture, silent cinema, Soviet and Eastern European cinema of the 1960s, and, last but not least, the Russian language.
In his spare time, Tim enjoys long distance running and spending time with his son (Isaac) and daughter (Hazel).